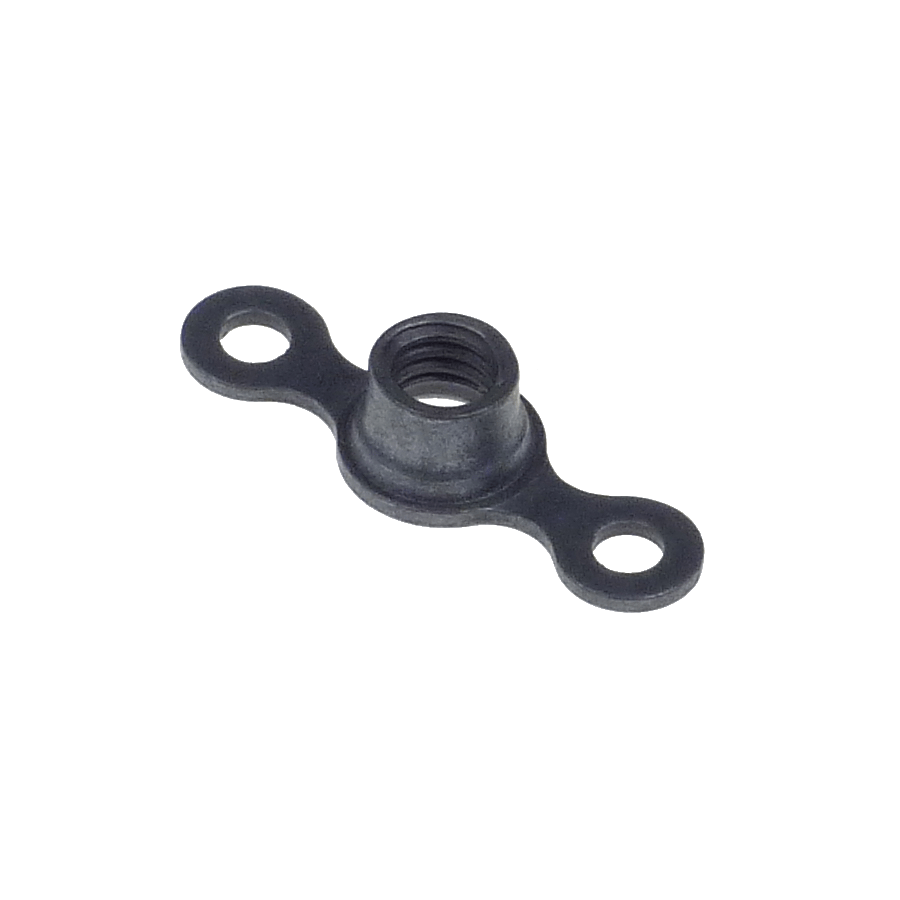 1
Two holes for installation using rivets.
Standard spacing between holes.
2
Nut element is a part of the base plate: fixed.
3
Locking nut = result of elliptical deformation.
4
Material: 25CrMo4
Finish: cad plating + MoS2 coating
The two lug fixed anchor nuts are available with either metric or imperial threads. These all metal self locking nutplates are typically used to attach fairings, access plates, body panels… in aerospace and motorsports applications. They can also be used in structural applications with bolts.
Here are some of the advantages of our 2 lug fixed anchor nuts:
all-metal anchor nuts can be used in temperatures up to 235° C (nylon insert nuts only go to about 120° C)
ideal solution for blind installation where there is little or no access to tighten a hexagonal nut